Protesters place candles at the steps of the Capitol during a peaceful rally and march in Salem, Oregon on Monday, June 1, 2020. People gathered to protest the death of George Floyd by Minneapolis Police officers.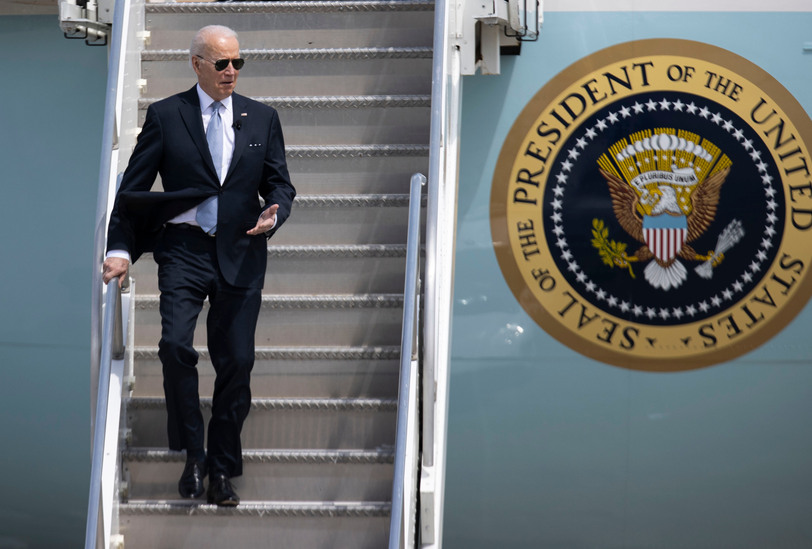 President Joe Biden arrives at Portland Air National Guard 142nd Fighter Base in Portland, Ore. on Thursday, April 21, 2022. Biden visited Portland to view an infrastructure improvement project and promote his infrastructure agenda.
Danny Smith as Gaia Callas, a member of Drag Syndrome, poses for a photo at the Wealthy Theater before the disability drag show, featuring performers from Drag Syndrome and local drag performers, on Saturday, Sept. 7, 2019, in Grand Rapids, Mich.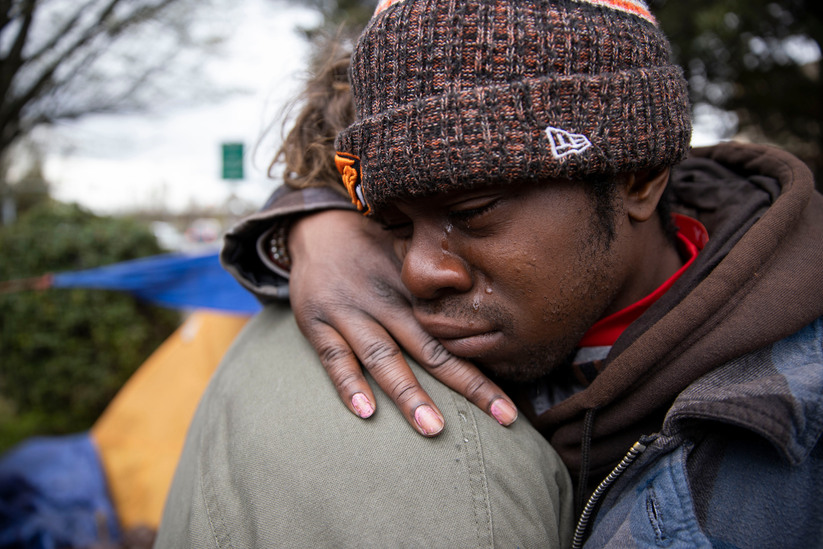 Noland Baliey and Justin Adamson console each other at the site of a car crash that killed four of their friends on Sunday night, in Salem, Ore. on Monday, March 28, 2022.
Protesters opposing COVID-19 vaccine and mask mandates are refused entry into the Oregon State Capitol building without masks in Salem, Oregon on Tuesday, Feb. 1, 2022.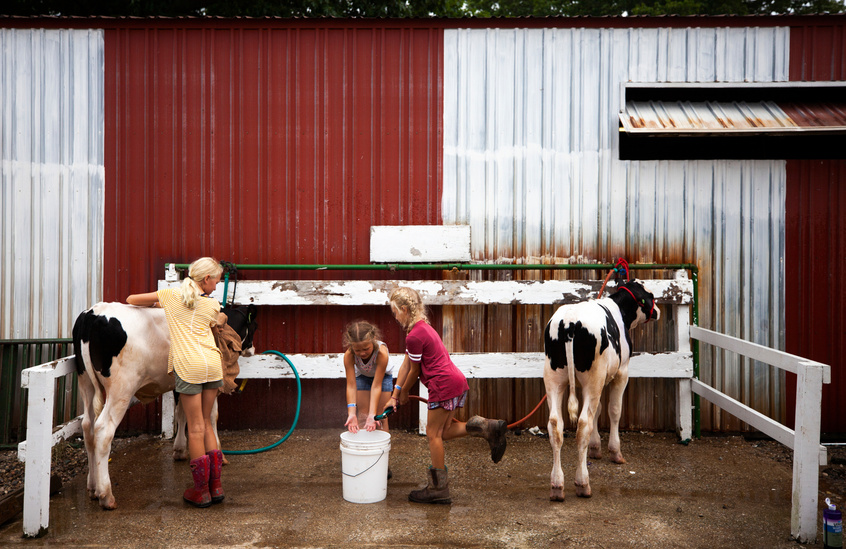 Brinsley Roetman, 11, Trinity Bakker, 7, and Tenley Roetman, 8, wash Holstein feeder steers, Freckles and Scout during the Ottawa County Fair in Holland on Saturday, July 27, 2019.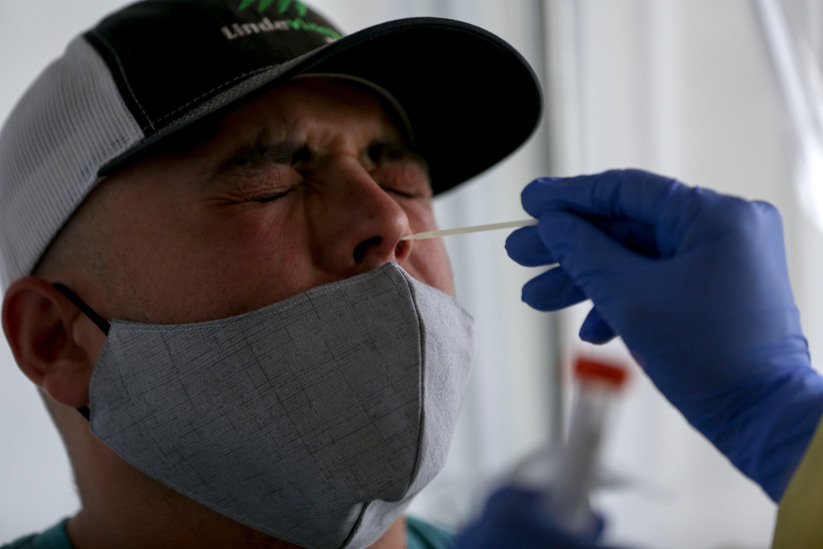 Luis Campos Flores grimaces while receiving a COVID-19 screening at Bethel Heights Vineyard in Salem, Oregon, on Tuesday, July 7, 2020.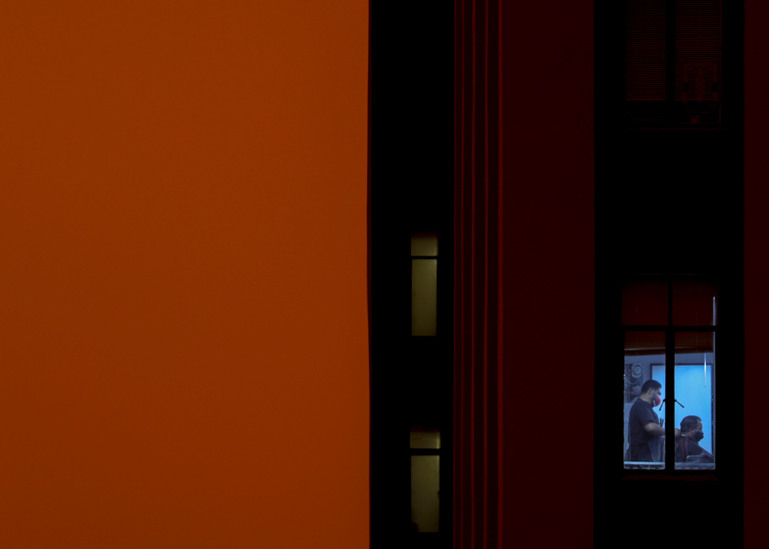 The sky glows orange from nearby wildfires as a barber cuts hair in the Capitol Center building in Salem, Oregon on Tuesday, Sept. 8, 2020.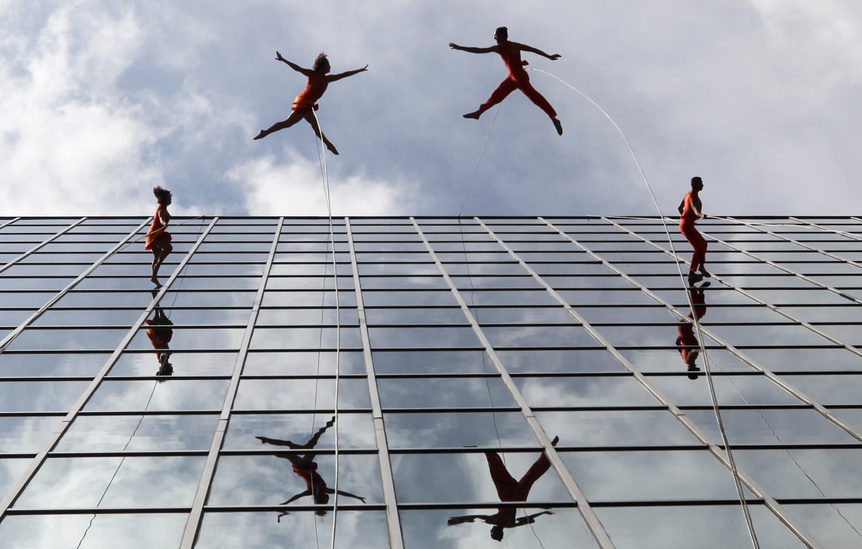 BANDALOOP performs on the side of PNC Bank building for the Project 1 kickoff, on Saturday, Sept. 7, 2019, in downtown Grand Rapids, Mich.
Chris Tofte gets emotional after a group of volunteers left to continue searching for his son Wyatt Tofte,13, and his dog Duke in Stayton, Oregon on Wednesday, Sept. 9, 2020.
A man supporting Black Lives Matter strips naked and gives a one-fingered hand gesture to pro-Trump protesters during an American Lives Matter, pro-Trump rally at the Oregon State Capitol in Salem, Oregon on Monday, Sept. 7, 2020.
Kristene Gross holds Millie the cat as fire crews from four different fire departments battle a fire at 349 Oak Court in Cedar Springs, Mich. on Tuesday, Aug. 13, 2019.
Alisa David and her dog Bisty pose for a portrait at Cascade Gateway Park in Salem, Oregon on Monday, Aug. 16, 2021. The city has stated they plan to close the park on Aug. 19. "They just keep taking from us," said David about the closure.
Portland Police officers in riot gear rush protesters during a protest against racial injustice and police brutality near the Portland Police East Precinct in Portland, Oregon, on Thursday, Aug. 6, 2020.
Jullian Carter Rocallo pays attention to his virtual class while at Hallman Elementary School in Salem, Oregon on Thursday, Oct. 22, 2020. Salem-Keizer schools has started limited in-person learning for a small group of select students.